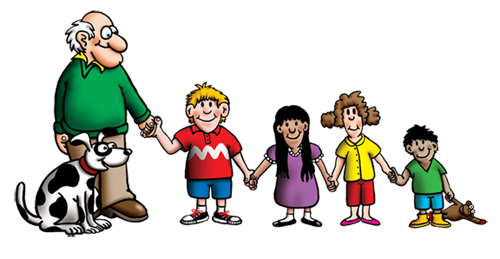 Our Mission
The mission of Grampy's Charities is to raise funds and support for children's organizations. It is our hope that by partnering with comfort and research based charities we will be able to make a difference in the lives of kids who need us most.
Who We Are
We are a 100% volunteer organization with no paid staff. For a quarter century we've donated more than two million dollars to children's charities like Muscular Dystrophy, Make-A-Wish, and Ronald McDonald House, but also to causes like Multiple Sclerosis and Crohns & Colitis Foundation of America.
&nbsp
2015 Annual Sanibel Robbie's Run
(or Walk or Crawl)
Click Here For Details and To Register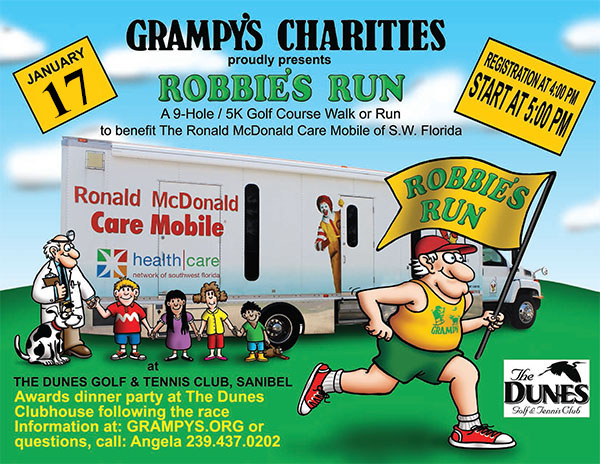 Featured Cause:
Robbie's War
Robbie was diagnosed with PreB ALL on August 29, 2013. From that day he stayed in the hospital until October 7, in a confined room, while he received the induction phase of his chemotherapy. The effects of all the medicines was really hard on his little body but he stayed strong. He was in the hospital during his 7th birthday and thanks to numerous friends he had a very memorable day. He will continue treatment for the course of two years and have to be rechecked throughout the rest of his life. This has been quite a blow to the little man but he has stayed sweet and positive through most of it. If you would like to donate to his fund there is a paypal account set up under or you can contact the family to send donations via mail. Thank you for supporting him and his fight.
DONATE NOW (Enter 'Robbie's War' under person you are sponsoring.